Hybrid Blade
| | |
| --- | --- |
| Hybrid Refill | Coated Silicone refill (stable quality up to 80 degree heat) |
| Frame | New Abs Material |
| Adapter | New Abs Material |
| Blade Size | 12″ – 28″ |
| Lifespan | 18 Months |
Added protection and styling of a hinged shell encasing the wiper
Crossover blade technology offers superior wiping of a beam blade with ABS plastic shell or casing protection
Stronger force and heavier contact with windscreen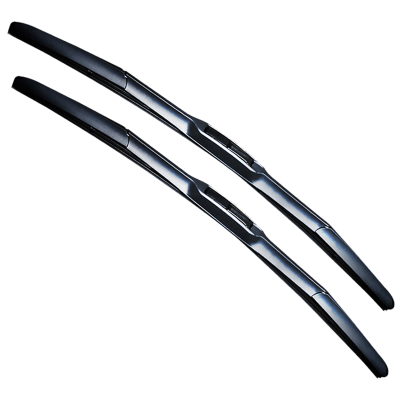 Beam Blade
| | |
| --- | --- |
| Beam Refill | Coated Silicone refill (stable quality up to 80 degree heat) |
| Frame | Natural Rubber |
| Adapter | New Abs Material |
| Blade Size | 12″ – 28″ |
| Lifespan | 18 Months |
Bracketless with infinite pressure point to hug windshield
Lighter a lot than conventional or traditional metal blade
More quiet operation & aerodynamic less wind lift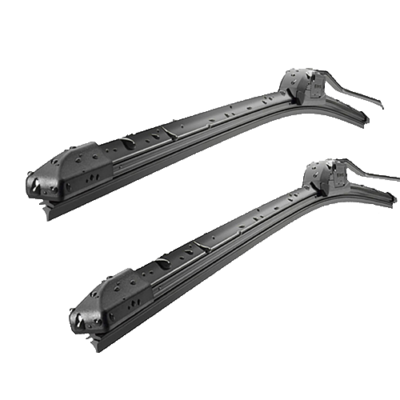 Rear Blade
| | |
| --- | --- |
| Rear Refill | Grade A rubber refill (stable quality up) |
| Backing | New Abs Material |
| Adapter | New Abs Material |
| Blade Size | 10″ – 16″ |
| Lifespan | 18 Months |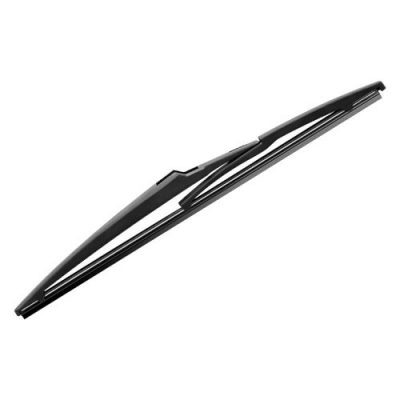 Silicon vs Rubber
Silicone is one kind of elastomers, or a kind of

 rubber.

The backbone of silicone contains silicon and oxygen, while the backbones of most of the other rubbers contain carbon-carbon bonds.
Silicone is more resistant to heat, chemical attacks, fungus attacks, UV and Ozone attacks than normal rubber.
Silicone is much better than all other rubbers for thermal insulation due to its heat resistance. (up to 80 degree)
Silicone rubber offers special properties, which organic rubbers do not posses. Organic rubbers have poor tensile and tear properties at high temperatures while these properties are excellent in silicone rubbers at the same temperature conditions.